On-Demand DataOps Course Series
Standing Up a DataOps Program for Practitioners
Brought to you by Great Data Minds & DataKitchen
"It is not about data silos; it is about people and tool silos."
DataOps Course Overview
If developing a DataOps program is one of your goals, this course series provides the information you need to stand up a durable, extensible program. The advisors at Great Data Minds and DataKitchen chefs have put together this five-module course to give you the knowledge and tools to begin planning your DataOps journey.
Module one begins with a basic understanding of DataOps and the business benefits to be achieved. Modules two, three, and four will demonstrate the power of DataOps for eliminating errors, expediting deployment, and enhancing solution reliability and security. Module five covers building DataOps functionality into your cloud environment.
DataOps Course Curriculum
Module One: DataOps Transformation [1.5 hr]
What is DataOps & why should you care;

How DataOps slashes development time & enables teams to rapidly deliver significant business value with data;

How DataOps improves data quality & reduces errors to virtually zero; &

How DataOps increases inter- & intra-team collaboration.
Module Two: Orchestrate Your Production Pipelines for Low Errors
[1.5 hr]
How to orchestrate your multi-environment & multi-tool production pipelines along the end-to-end data journey – from data access to value delivery; &

How to integrate automated testing & monitoring into your pipelines to eliminate errors & achieve high observability.
Module Three: Orchestrate Your Development Pipelines for Fast & Fearless Deployment
[1.5 hr]
Why it's not enough to orchestrate only your production pipelines; &

How to orchestrate your development pipelines to quickly & confidently enhance & extend new analytics into your production systems.
Module Four: Orchestrate Your Environment for Reusability & Security
[1.5 hr]
What are environment pipelines & why are they important; &

How to create repeatable self-service work environments that balance agility with control.



Module Five: How to Build a Successful Cloud DataOps Program
[1.5 hr]
The core capabilities required for a successful DataOps program;

How a DataOps platform complements the tools provided by cloud vendors; &

How to achieve the following DataOps functions in the cloud:

Meta-orchestration of both production & development pipelines;

Testing & monitoring across the entire analytic system;

Automated provisioning & control of self-service data environments for analytic development work;

Simple, automated deployment across complex systems;

The ability to share reusable data components for enhanced collaboration; &

Process analytics to measure process improvements.
Meet Your DataOps Instructors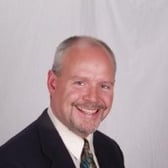 Mike Lampa is the Chief Analytics Officer at Great Data Minds, a collective of data advisors who strive to change the data conversation, help organizations adopt modern information solutions & enable not only transformation but full-on disruption. Mike has more than 35 years of experience as an analytics practitioner, consultant & employee at Global 100 enterprises with domain knowledge in Banking & Financial Services, Industrial & High-Tech Manufacturing, Telecommunications, Oil & Gas, Retail & Consumer Packed Goods industries. As a trusted advisor, Mike helps enterprises transform & get the most out of their analytics programs with modern technologies & techniques, such as Data Management, DataOps, MLOps, Self-Service Analytics & Lean-Agile Product Management. You can follow Mike on Twitter @MikeLampa.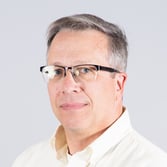 Christopher Bergh is the CEO & Head Chef at DataKitchen, a DataOps software & services startup. Chris has more than 30 years of research, software engineering, data analytics & executive management experience. He has been a COO, CTO, VP & Director of Engineering at various points in his career. Chris is a recognized expert on DataOps, speaking about DataOps at various industry conferences. He is the co-author of The DataOps Manifesto, The DataOps Cookbook & Recipes for DataOps Succes. You can follow Chris on Twitter @ChrisBergh.