A Great Model Is Not Enough: Deploying AI without Technical Debt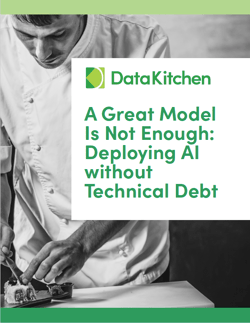 Machine learning tools are evolving to make it faster and less costly to develop AI and ML models. Yet data science teams are incurring enormous technical debt by deploying systems without the tools to maintain, monitor, and update them. MLOps enables data scientists to:
Develop, test, and train new models in fit-for-purpose environments;

Seamlessly deploy new models with the click of a button;

Monitor new models in production; &

Focus on what they love – building new models that deliver business value.