ON-DEMAND WEBINAR
A Day in the Life of a DataOps Engineer
As more and more organizations implement DataOps, the role of the DataOps Engineer plays a critical role in making agile analytics happen. A DataOps Engineer who understands how to automate and streamline data workflows can increase a data team's productivity by orders of magnitude. Just like the DevOps Engineer, the DataOps Engineer is expected to become one of the most desirable and highly-compensated functions on the data team in the not-too-distant future.
So what exactly does a DataOps Engineer do on a daily basis and do you need one? Watch our webinar to hear from DataKitchen's DataOps Engineering superstars, Chip Bloche and Priyanjna Sharma. They'll share:

What the DataOps Engineering role entails;

The key skills required to be a successful DataOps Engineer;

The impact DataOps Engineers are having on the organization; &

When you need to add a DataOps Engineer to your team.
---


About the Speakers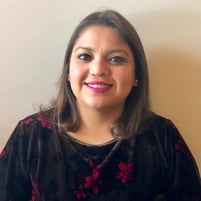 Priyanjna Sharma is a Senior DataOps Implementation Engineer at DataKitchen. Priya joined DataKitchen in 2017 as a Customer Success Data Engineer. She has more than 10 years of experience in IT, Data Warehousing, Reporting, Business Intelligence, Data Mining and Engineering, and DataOps. Priyanjna holds a Bachelor of Technology in Information Technology from The Northcap University and a Master of Science in Information Systems from Northeastern University.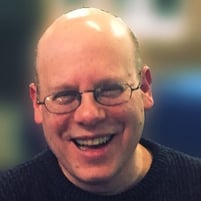 Charles Bloche is a Data Engineering Director at DataKitchen. Chip joined DataKitchen as a DataOps chef in 2018 leading a team of DataOps Engineers. He has more than 30 years of experience in designing OLTP Database Applications, Systems Integration and Data Warehouse Design, and Data Engineering for Business Intelligence and Machine Learning applications. Chip has a B.A. from Harvard University.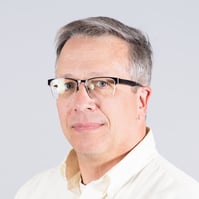 Christopher Bergh is CEO & Head Chef at DataKitchen, a DataOps software & services startup. Chris has more than 30 years of research, software engineering, data analytics & executive management experience. At various points in his career, he has been a COO, CTO, VP & Director of Engineering. He is a recognized expert on DataOps & speaks about DataOps at many industry conferences. Chris is the co-author of The DataOps Manifesto, The DataOps Cookbook & Recipes for DataOps Success. You can follow him on Twitter @ChrisBergh.