ON-DEMAND WEBINAR
Building the Business Case for DataOps
DataOps is a must-have for any successful Data & Analytics Team because it is the most effective way to deliver better analytics faster.
Companies that neglect to invest in process-driven innovation will increasingly be at a competitive disadvantage.
But how do you convince other organizational stakeholders to prioritize this vital investment today?
In this talk, DataKitchen CEO, Chris Bergh, and VP of Marketing, Beth Pfefferle, share:
How DataOps supercharges – and does not replace – your existing staff and technology investment;

How to build your internal business case; &

Different ways to collect small wins that illustrate DataOps' impact on your organization.
---


About the Speakers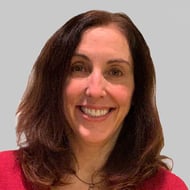 Beth Pfefferle is the VP of Marketing at DataKitchen, a DataOps software & services provider. Beth's team of B2B marketers are responsible for evangelizing the new DataOps product category and educating the market about DataKitchen's DataOps Platform and services. Beth has more than 20 years of Marketing, Management Consulting & executive management experience. She's held various executive marketing leadership roles at tech startups in EdTech, FinTech, CleanTech, and medical devices.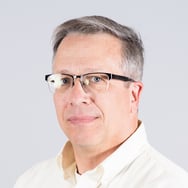 Christopher Bergh is a Co-Founder, CEO & Head Chef at DataKitchen. Chris has more than 30 years of research, software engineering, data analytics & executive management experience. At various points in his career, he has been a COO, CTO, VP & Director of Engineering. He is a recognized expert on DataOps & speaks about DataOps at many industry conferences. Chris is the co-author of The DataOps Manifesto, The DataOps Cookbook & Recipes for DataOps Success. You can follow him on Twitter @ChrisBergh.