On-Demand Webinar
The Celgene Story:
Building a Billion-Dollar Product Launch Success with DataOps
with Rajesh Gill
Associate Director, Commercial Insights
Amgen
Rajesh Gill, Associate Director of Commercial Insights at Amgen, will discuss how the Otezla Data and Analytics team at Celgene (now at Amgen as part of Otezla divestiture), used DataOps to understand customers and markets and build a billion-dollar product launch success.
He'll share how DataOps enabled the Data Analytics team to:
Foster a culture of change, automation, and iteration;
Dramatically improve cycle time – from weeks to one day – and reduce errors to virtually zero; and
Reclaim time for innovation by eliminating obstacles to responsiveness and quality, like data silos, errors, and time-consuming pipeline maintenance.
---
About the Speaker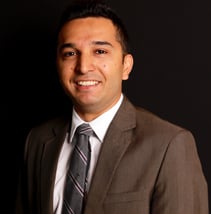 Rajesh Gill is an experienced marketing insights professional with a demonstrated history of working in the biotechnology industry. He joined Celgene in 2017 and held various commercial roles including data strategy and ops, commercial insights and forecasting with increasing responsibilities. He played key role in building analytics capabilities for the inflammation and immunology franchise utilizing key insights to drive growth for the billion dollar brand. Prior to working at Celgene, Rajesh gained valuable experience in consulting, focusing on self service analytics. Rajesh hold's masters degree in Management Information Systems from University of Arizona, Eller College of Management.