On-Demand Webinar
Tamr and DataKitchen present:
DataOps & Analytics:
A Recipe for Accelerating Business Value
According to Gartner, "The number of data and analytics experts in business units will grow at three times the rate of experts in IT departments, which will force companies to rethink their organizational models and skill sets."
How do businesses handle – and optimize – this influx of data-minded people in an organization and deliver the right data into their hands?
DataOps is one solution. DataOps is an emerging set of practices, processes, and technologies for building and automating data pipelines to meet business needs quickly.
In this webinar, Tamr, the leading data mastering company and DataKitchen, the world's first end-to-end DataOps Platform, will cover:
An introduction to DataOps and why large organizations need it
The key benefits organizations experience with DataOps
How to overcome common challenges associated with DataOps

Real-life examples of DataOps at large organizations
---
About the Speakers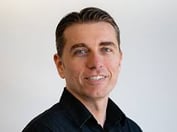 Mark Marinelli is the Head of Product at Tamr and is a 20-year veteran of Enterprise Data Management and Analytics software, Mark has held engineering, product management, and technology strategy roles at Lucent Technologies, Macrovision, and most recently at Lavastorm, where he was Chief Technology Officer.
Chris Bergh is the CEO and Head Chef at DataKitchen. Chris has more than 25 years of research, software engineering, data analytics, and executive management experience. At various points in his career, he has been a COO, CTO, VP, and Director of Engineering. Chris is a recognized expert on DataOps. He is the co-author of the "DataOps Cookbook" and the "DataOps Manifesto," and a speaker on DataOps at many industry conferences.