ON-DEMAND WEBINAR
DataOps & the Cloud: A Match Made in Heaven
DataOps is the way that modern data organizations deliver error-free, on-demand insight to their customers. When implemented in the cloud, DataOps can turbocharge your agility even further. However, it is extremely difficult to create a single, seamless DataOps system using disparate cloud tools and technologies. In this webinar, CapGemini's Deepak Juneja joins DataKitchen's Chris Bergh to discuss how to establish a successful cloud DataOps program.
Deepak and Chris will cover:
Industry trends and market demand for DataOps & Model/MLOps;

Why your cloud data platform needs DataOps;

Challenges associated with implementing DataOps in the cloud;

How to tame a complicated set of cloud tools & processes into a cohesive DataOps system program; &

Real-life examples of companies that have successfully implemented cloud DataOps programs.
---


About the Speakers
Deepak Juneja is VP of Global Data Management & Data Fabric Practice Leader at Capgemini Financial Services. He has more than 25 years of experience implementing technology systems & Enterprise Data Management Platforms spanning Enterprise Risk Management, Enterprise Compliance, Finance, Regulatory Reporting, Wealth Management, Equity Derivative, Insurance, and more. Deepak has implemented 25+ Enterprise Data Management initiatives including data strategy, DataOps, data architecture, data warehousing, data quality, data governance, metadata management, data analytics, and more.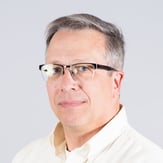 Chris Bergh is Co-Founder, CEO & Head Chef of DataKitchen, a DataOps software and services startup. He has more than 30 years of research, software engineering, data analytics & executive management experience. At various points in his career, he has been a COO, CTO, VP & Director of Engineering. Chris is a recognized expert on DataOps. He is the co-author of The DataOps Cookbook & The DataOps Manifesto & a speaker on DataOps at many industry conferences. You can follow Chris on Twitter @ChrisBergh.