ON-DEMAND WEBINAR
Differentiation Through DataOps in Financial Services
When financial institutions use data more efficiently and innovatively they can deliver the product and customer experiences that differentiate them from the competition. Although most financial services companies collect and store tremendous amounts of data, new analytics are delivered through incredibly complex pipelines. Furthermore, governance and security are not optional. Existing and emerging regulations require that financial institutions that collect customer data manage it carefully. Balancing speed, quality, and governance is critical.
In this webinar, Simon Trewin of Kinaesis joins Chris Bergh of DataKitchen to discuss how DataOps enables financial institutions to move fast without breaking things. They'll cover how DataOps enables organizations to:
Increase collaboration and transparency;

Deliver new analytics fast via virtual environments and continuous deployment;

Increase the quality of data by automating testing across end-to-end pipelines; and

Balance agility with compliance and control.
They'll also share real-life examples of how financial service companies have successfully implemented DataOps as the foundation for a digital transformation.
---
About the Speakers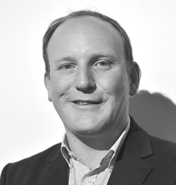 Simon Trewin is Co-founder and CEO of Kineasis, a consultancy specialized in DataOps solutions for the Financial Services sector, based out of London, UK. He has more than 25 years of experience in risk, data, business, and technology within the investment banking industry having worked at financial firms such as Citi, RBC, BNP Paribas, HSBC, and ING Barings. Simon is a thought leader in the DataOps space and founder of the DataOps Thinktank. He will soon be launching an online learning center for budding DataOps engineers.
You can connect with Simon on LinkedIn.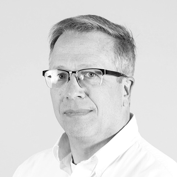 Chris Bergh is Co-founder, CEO, and Head Chef at DataKitchen, a DataOps software and services startup, based out of Cambridge, USA. He has more than 30 years of research, software engineering, data analytics, and executive management experience. At various points in his career, he has been a COO, CTO, VP, and Director of Engineering. Chris is a recognized expert on DataOps. He is the co-author of the DataOps Cookbook and the DataOps Manifesto, and a speaker on DataOps at many industry conferences.
You can follow Chris on Twitter @ChrisBergh or connect with him on LinkedIn.