ON-DEMAND WEBINAR
Elevate Your Data Strategy with DataOps
A flexible and agile data strategy is critical to generate business value from your data. Yet your data strategy should be about more than just the next new tool or technology. Today, modern organizations are adding DataOps to their plans. DataOps puts the focus on how you set yourself up to deliver high-quality data products at pace.
In the webinar, James Lupton of Cynozure joins Chris Bergh of DataKitchen, to discuss how DataOps can elevate your data strategy. They'll cover:
Applying DataOps to your data strategy to create value;

The key components of DataOps and where it fits in; &

Practical examples of where this has been deployed.


---



About the Speakers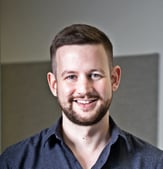 James Lupton is the CTO & Founder of Cynozure. James has over 10 years of experience in the delivery of data initiatives across a variety of different industries – both in a consultancy capacity and in-house. Having worked as a software engineer, senior solution architect & big data team lead, he is well versed in what it takes to create successful, high-performing teams & solutions to support value-creating analytics. You can follow James on Twitter @james_lupton.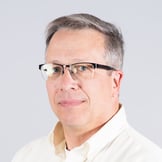 Chris Bergh is the CEO & Head Chef at DataKitchen. Chris has more than 30 years of research, software engineering, data analytics & executive management experience. At various points in his career, he has been a COO, CTO, VP & Director of Engineering. Chris is a recognized expert on DataOps. He is the co-author of The DataOps Cookbook & The DataOps Manifesto & a speaker on DataOps at many industry conferences. You can follow Chris on Twitter @ChrisBergh.