On-Demand Webinar:
The Three Pipelines of DataOps, 2nd Course
Orchestrate Your Development Pipelines for Fast and Fearless Deployment
This webinar is the second in a three-part series, Orchestrating the Three Pipelines of DataOps.
In DataOps, it's not enough to just orchestrate your Production pipelines. We share why and how to orchestrate your Development (aka ''Innovation') pipelines in order to quickly and confidently enhance and extend new analytics into your production systems.
---
About the Speaker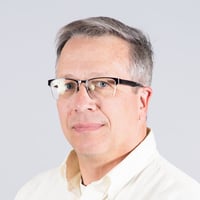 Chris Bergh is the CEO and Head Chef at DataKitchen. Chris has more than 25 years of research, software engineering, data analytics, and executive management experience. At various points in his career, he has been a COO, CTO, VP, and Director of Engineering. Chris is a recognized expert on DataOps. He is the co-author of the "DataOps Cookbook" and the "DataOps Manifesto," and a speaker on DataOps at many industry conferences. Chris has an M.S. from Columbia University and a B.S. from the University of Wisconsin-Madison.