On-Demand Webinar:
Practical DataOps:
Delivering Agile Data Science at Scale
with Harvinder Atwal
Author, Practical DataOps &
Group Data Director, MoneySuperMarket
Organizations need more than the latest AI algorithms, hottest tools, and the best people to turn data into insight-driven and useful data products. They need DataOps to align the people, processes, and technology of the analytics organization with the rest of the company's goals. In this webinar, Harvinder Atwal, the author of Practical DataOps and Group Data Director at MoneySuperMarket, discusses:
Why businesses need to apply 21st century DataOps thinking to become truly data-driven;
Proven methodologies that can improve the quality and speed of data analytics; and
Practical steps implemented at MoneySuperMarket to increase the company's return on its analytics investment.
---
About the Speaker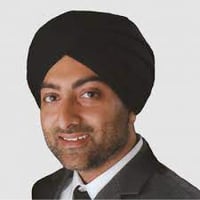 Harvinder Atwal is a data professional with an extensive career using analytics to enhance customer experience and improve business performance. He is excited not just by algorithms but also by the people, processes, and technology changes needed to deliver value from data. He enjoys the exchange of ideas, has spoken at many events, including Google Next and O'Reilly Strata Data Conference, and is the author of "Practical DataOps: Delivering Agile Data Science at Scale." Harvinder currently leads the Group Data function responsible for the entire data lifecycle including data acquisition, data management, data governance, cloud and on-premise data platform management, data engineering, business intelligence, product analytics, and data science at MoneySuperMarket Group, a $2B UK-based, consumer finance company. Previously, he led Analytics teams at Dunnhumby, Lloyds Banking Group, and British Airways.