ON-DEMAND WEBINAR
The Role of DataOps in Data Modernization
Building a modern data stack now requires more choices than ever before. Most importantly, how do you ensure that your data ecosystem is optimized for rapid innovation? In this webinar, Jayaprakash 'JP' Thakur the Senior Director & Head of Data Modernization at Cognizant, a digital transformation leader, joins DataKitchen's Chris Bergh to discuss how DataOps should be a central component of any data modernization effort. They'll cover how DataOps leads to better, faster decision-making by:
Enabling continuous data & insight delivery;

Expediting the transition to new, exciting data ecosystems;

Providing the foundation for any agile data architecture (including a data mesh or data fabric); &

Facilitating your cloud transformation journey.
---


About the Speakers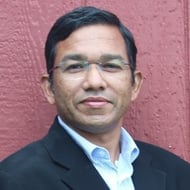 Jayaprakash 'JP' Thakur is the Senior Director & Head of Data Modernization - Cloud Data Architecture & Engineering for Communication Media & Technology industries at Cognizant. JP is the Chief Cloud Data Architect & Evangelist for Cognizant's CMT industries as well as the Global DataOps Leader & Architect across all industries. He has more than 20 years of IT Leadership experience in Data Engineering, Cloud Architecture (e.g., AWS, Azure, GCP, Snowflake, DataBricks), Quality Engineering, DataOps, & Data & Analytics. At various points in his career, he has also worked at Capgemini, Apple & Microsoft.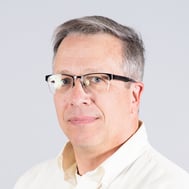 Chris Bergh is Co-Founder, CEO & Head Chef of DataKitchen, a DataOps software & services startup. He has more than 30 years of research, software engineering, data analytics & executive management experience. At various points in his career, he has been a COO, CTO, VP & Director of Engineering. Chris is a recognized expert on DataOps. He is the co-author of The DataOps Manifesto, The DataOps Cookbook & Recipes for DataOps Success & a speaker on DataOps at many industry conferences. You can follow Chris on Twitter @ChrisBergh.