LIVE WEBINAR
DataOps is Risk Insurance For Your Data Infrastructure
Wednesday, June 1st | 12 PM ET / 5 PM GMT (updated)
You have a significant investment in your data and the infrastructure and tools your teams use to create value. What keeps you up at night? What are the risks of failure with your investments and hard work?

How can you buy some 'insurance' that nothing will go wrong and your customers will continue to be a success?

In this talk, Chris Bergh, DataKitchen CEO & Head Chef, shares:

How DataOps provides risk insurance – and does not replace – your existing staff and data infrastructure investment;
Data is your biggest risk – how do you know it's right?
It's not just data – you have risks in your data science models, reports, and other parts of the data value chain.
What does this 'insurance' look like?
---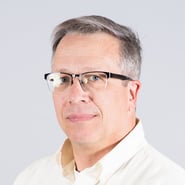 Christopher Bergh is CEO & Head Chef at DataKitchen, a DataOps software & services startup. Chris has more than 30 years of research, software engineering, data analytics & executive management experience. At various points in his career, he has been a COO, CTO, VP & Director of Engineering. He is a recognized expert on DataOps & speaks about DataOps at many industry conferences. Chris is the co-author of The DataOps Manifesto, The DataOps Cookbook & Recipes for DataOps Success. He is also a trainer for The Fundamentals of DataOps training and certification program. You can follow him on Twitter @ChrisBergh.